Mindfulness Rules and COVID-safe
Your and our health is very important to us!
i
Since May 16th, 2022, ALMOST ALL MEASURES WILL BE REMOVED TO THE EXTENT
- no more closing hour
- no more 2G and 3G regulations - so unvaccinated guests are also welcome again
- our bar is open again and everything else can be used without restrictions
The FFP 2 mask requirement continues to apply in public transports, grocery stores and pharmacies. Wearing the FFP2 mask is recommended for all indoor areas.
The goal of all these regulations is clear: holiday enjoyment and the highest possible level of safety for hosts and our guests. Of course, all known hygiene measures such as thorough hand washing, regular disinfection, keeping your distance, etc. still apply.
QUARANTINE & ENTRY AND DEPARTURE
We ask you to inquire about the regulations in your home country / federal state or the responsible health department. Since the regulations vary, we cannot give you any information here!
We ask for your understanding.
Constantly updated information and the detailed regulations can be found on our website: www.vorarlberg.travel/sicherheit-zu-gast
BOOK SECURELY & WORRY-FREE
If you have Covid19 yourself or if you have personally ordered quarantine, you can cancel your room at any time free of charge.
Otherwise, the normal Austrian cancellation conditions apply:
If you cancel no later than a month before your planned arrival, there will be no charges.
If you cancel between a month and a week before your planned arrival, you will be invoiced for 70% of the total fee. If you cancel within a week of your planned arrival, you will be invoiced for 90% of the total fee.
In the case of early departure, a room rate of €70 will be charged per person, per day.
Travel cancellation insurance
In case something should come up that prevents you from travelling, we recommend taking out travel cancellation insurance with Hotelstorno Plus, so that you and your family have full coverage in an emergency.
We look forward to you!
Your Greussing family and their team
Times will come again when the only contagious smile is!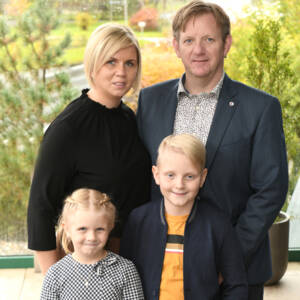 Make someone happy and give a gift card!
Are you looking for an excellent gift idea for a special occasion? Surprise your loved ones with a little luxury and some relaxation. Get inspiration from our suggestions and give your gift a personal note. With a custom Hirschen gift card, you will certainly be giving the right gift.
to the Gift cards