Cross-country skiing in the Bregenzerwald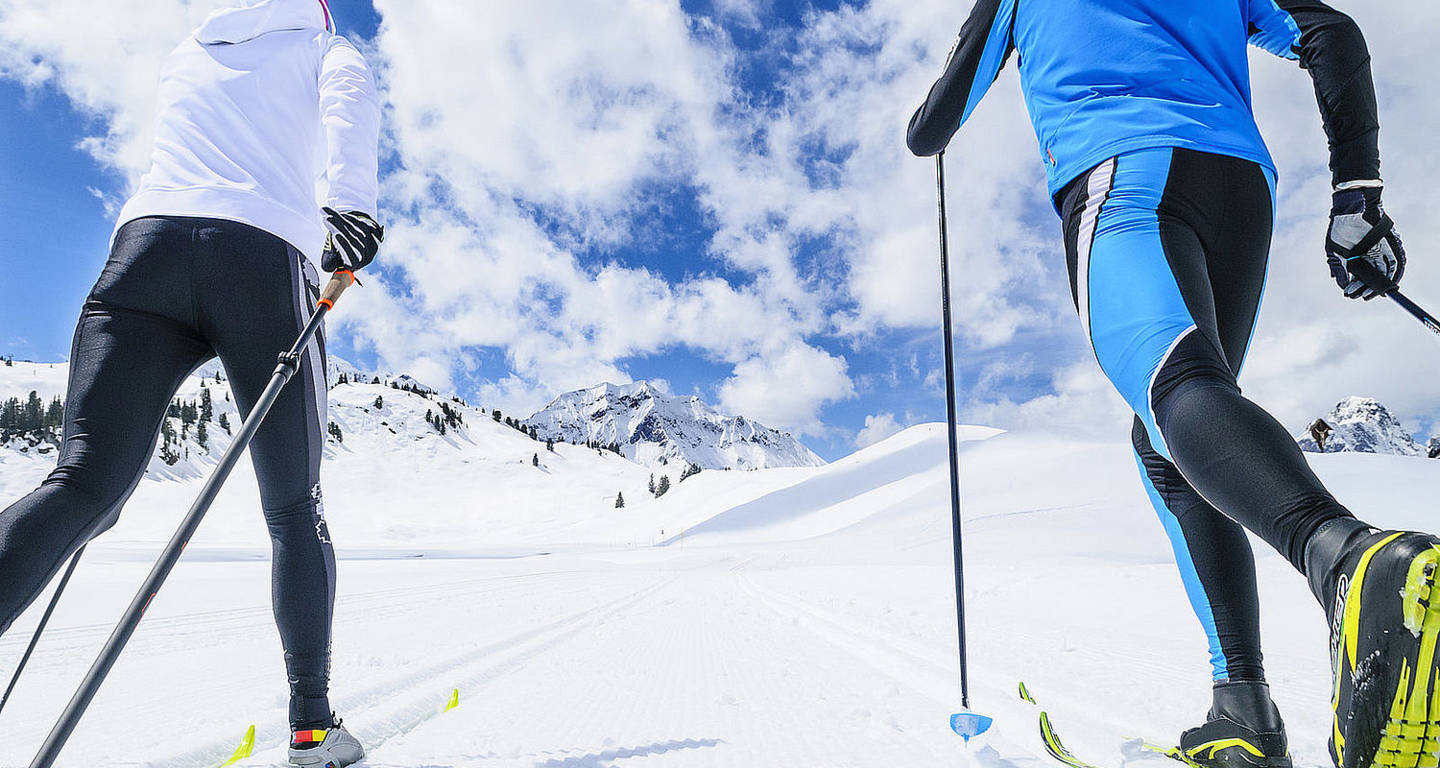 Schoppernau is a dream destination for cross-country skiers: The entry point to reach over 62 kilometres of perfectly maintained cross-country skiing trails – including 12 kilometres of skating-style runs – is just opposite Hotel Hirschen.
i
The Achloipe trail is 3.7 kilometres in length, and its difficulty ranges from easy to moderate. It leads from the car park at the Diedamskopf cable cars to the Bergenzerache, and then along the right-hand bank of the Ach until the eastern boundary of Schoppernau. From there, the trail leads through the centre of the Schoppernauer Feld before returning to the starting point.
i
For fans of skating, there are skating runs including the Schoppernau skating run, which is six kilometres long and graded moderate to difficult. The starting point is the Gemeindeamt (Town Hall) in Schoppernau. The trail leads through the Schoppernauer Feld to the eastern Ach bridge, and then to the Vorsäß Armengemach. After a brief ascent, the trail leads past the open-air pool to Parzelle Gräsalp, and then back to the starting point.
Package deals for activities
Here, you can find our best package deals for a well-earned holiday here at our Hirschen Spa Hotel in the Bregenzerwald.
Make someone happy and give a gift card!
Are you looking for an excellent gift idea for a special occasion? Surprise your loved ones with a little luxury and some relaxation. Get inspiration from our suggestions and give your gift a personal note. With a custom Hirschen gift card, you will certainly be giving the right gift.
to the Gift cards