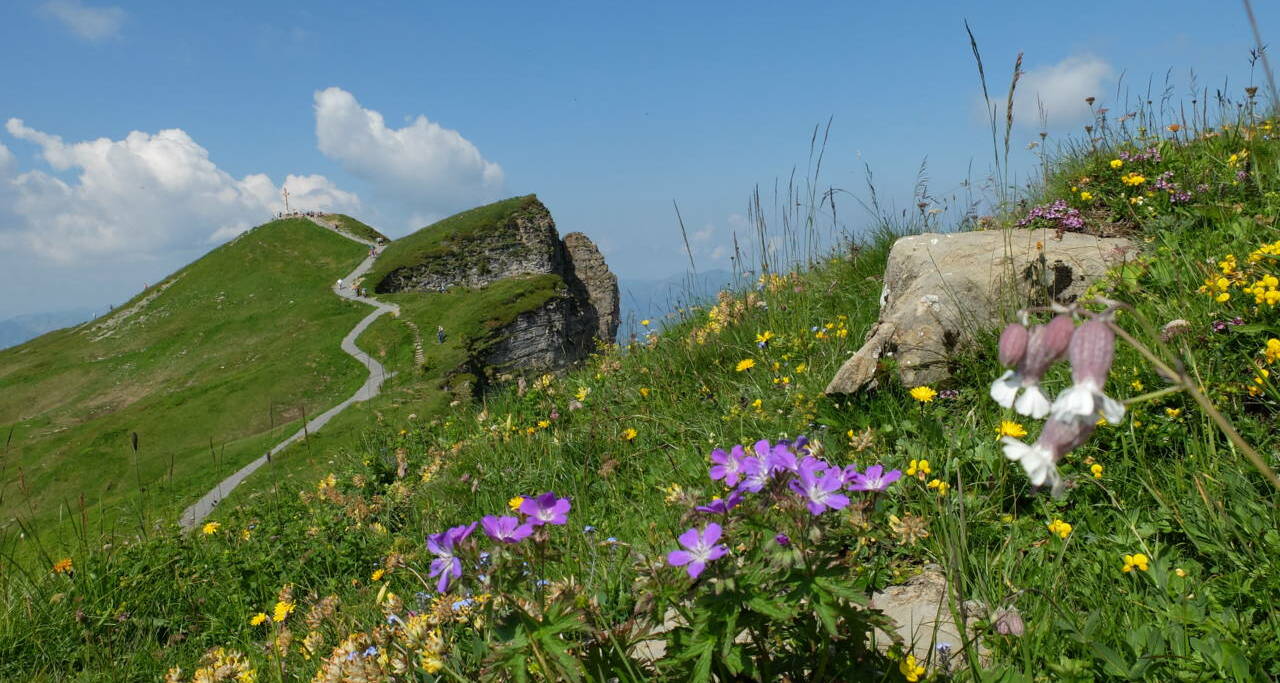 The Diedamskopf mountain station is the perfect starting point for countless hikes. Here, you can find all of the events, prices, and cable car schedule at a glance.
i
You can conveniently reach the mountain station at an altitude of 2,020 metres via cable car. Diedamskopf is a popular starting point for hikes of all difficulty levels. If you prefer a more laid-back activity, you are welcome to laze about on the recliners on the sun terrace.
i
The diverse entertainment offered in summer round out the experience. There are events held regularly, such as boozy brunches, sunrise cable car rides, and evening cable car rides. From 11/06/2020 to 11/10/2020, the cable cars are in operation daily from 8:45 to 16:15.
Package deals for activities
Here, you can find our best package deals for a well-earned holiday here at our Hirschen Spa Hotel in the Bregenzerwald.
Make someone happy and give a gift card!
Are you looking for an excellent gift idea for a special occasion? Surprise your loved ones with a little luxury and some relaxation. Get inspiration from our suggestions and give your gift a personal note. With a custom Hirschen gift card, you will certainly be giving the right gift.
to the Gift cards