The Hirschen pool
Immerse yourself in our refreshing pool! Our Hirschen pool attracts visitors with its unique atmosphere, as the pool is filled with revitalising Grander water, and you can feel the difference. Drinking fountains are located around the pool, which also provide Grander water. There is also a juice bar, fresh fruit, plenty of lounge chairs, and a beautiful garden awaiting your visit.

Our tip: On Mondays, Wednesday, and Fridays, you can swim under the stars from 9 p.m. to 11 p.m.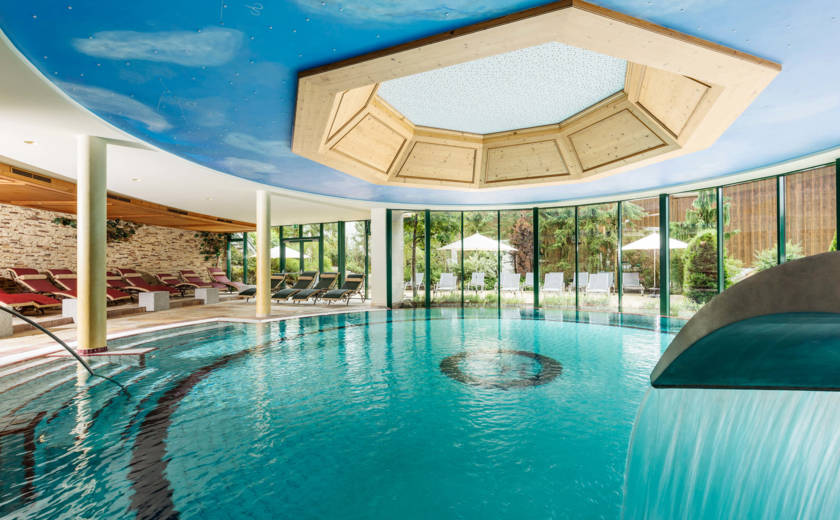 Impressions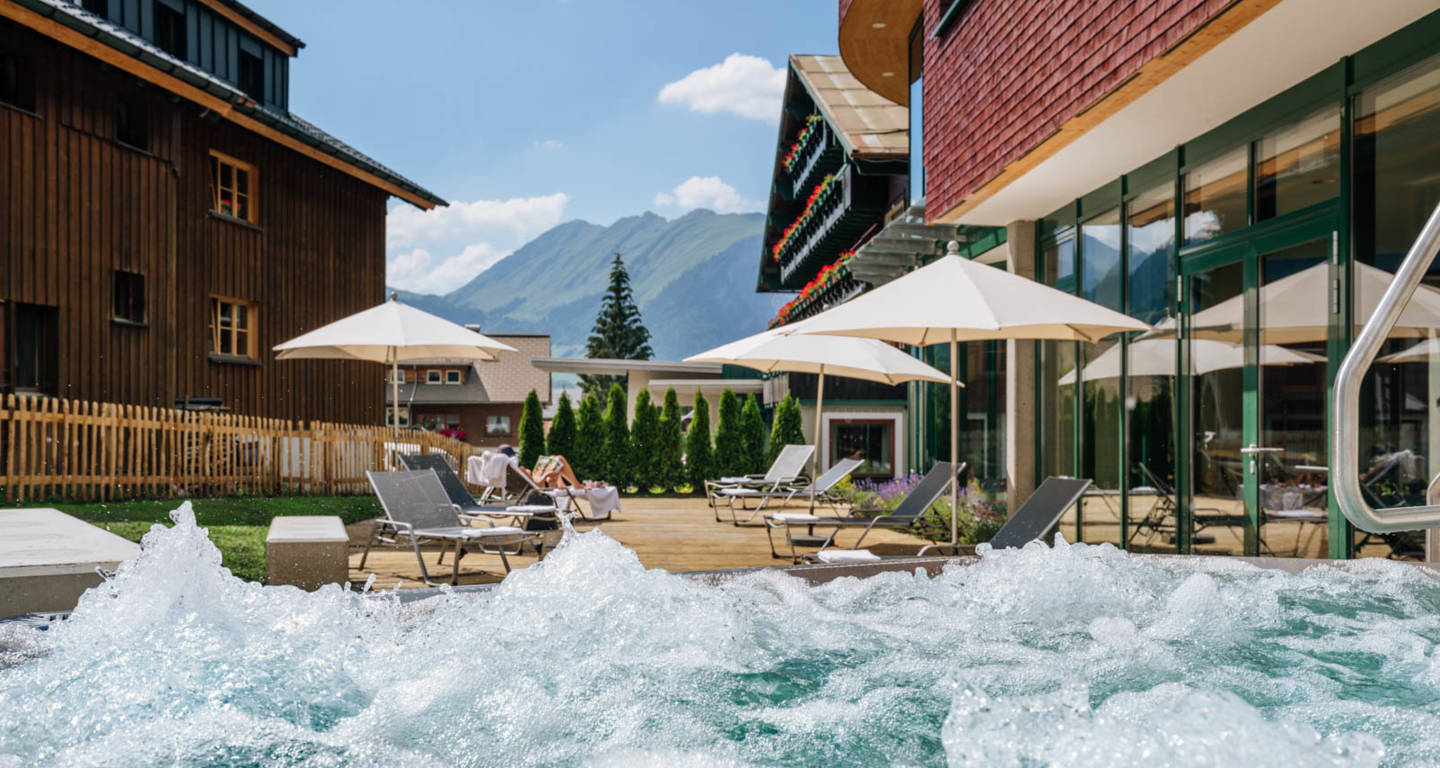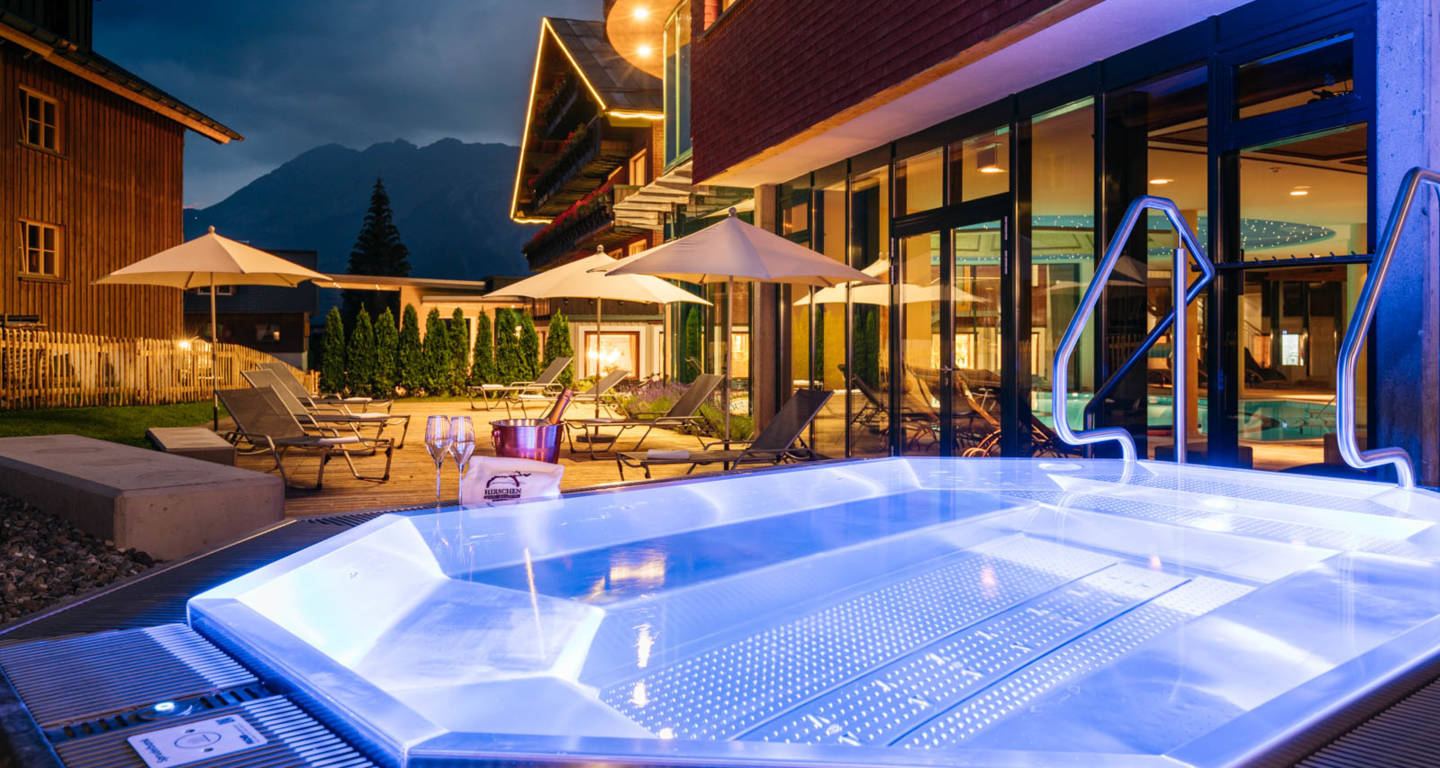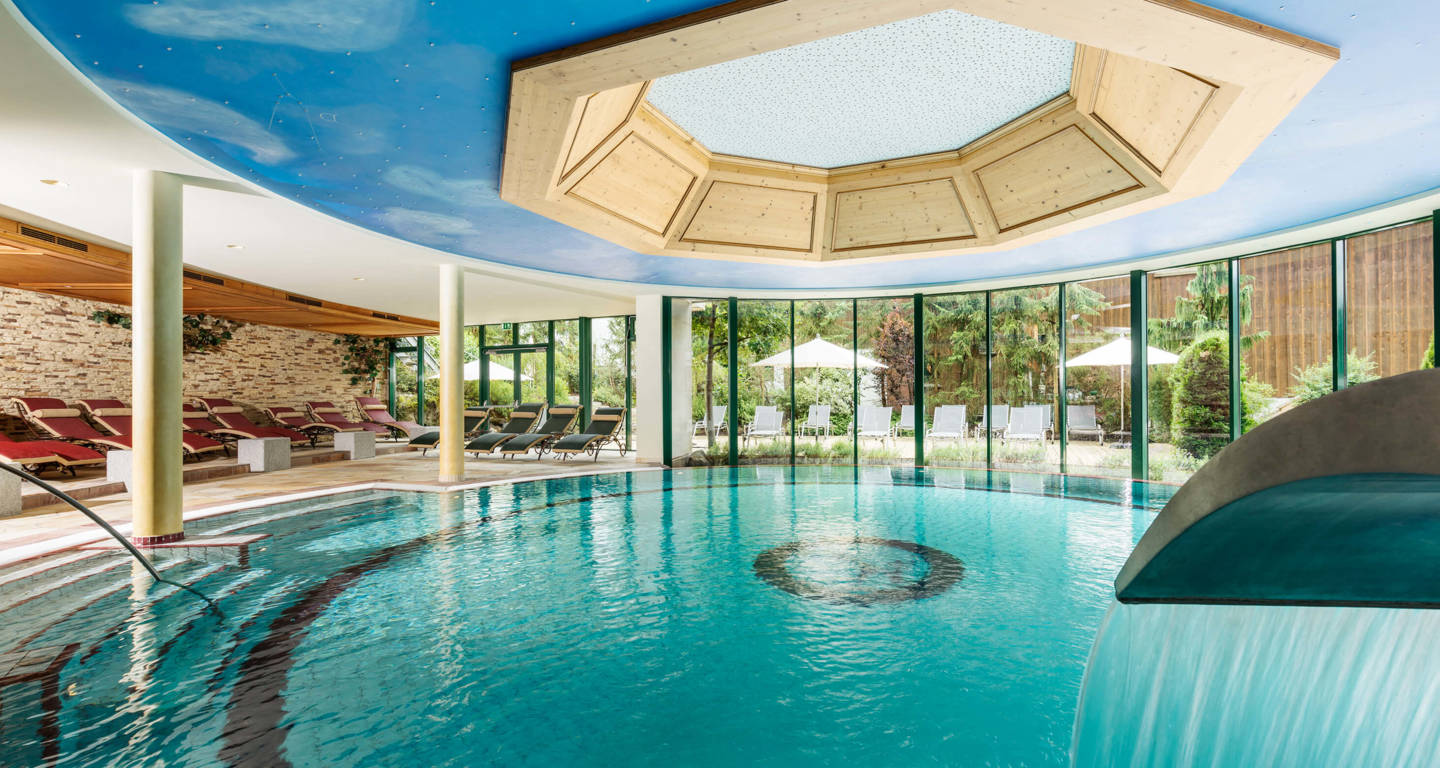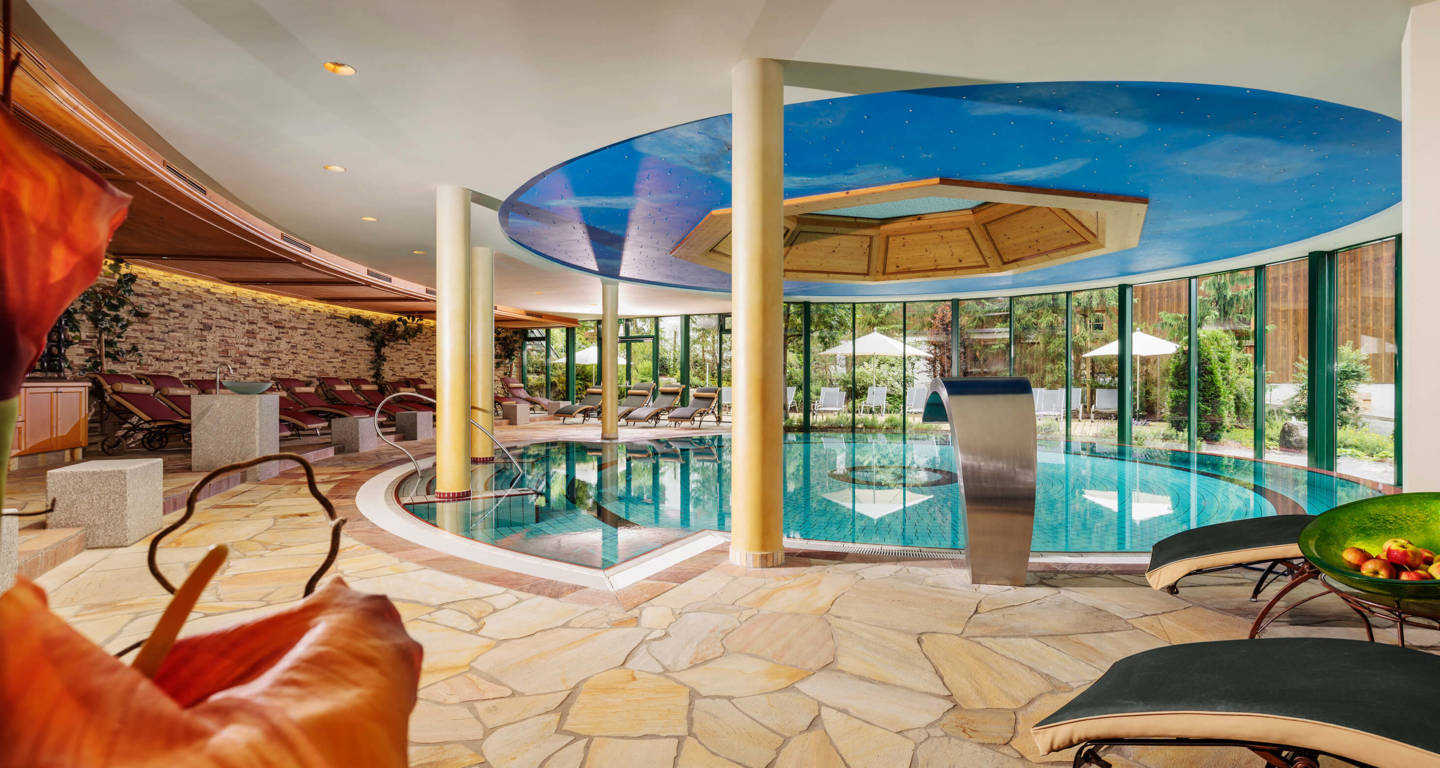 i
Look forward to:
100 m² pool area
Water temperature a pleasant 30°C
Neck shower
Jacuzzi bench
Back massage and foot reflex zone jets
Make someone happy and give a gift card!
Are you looking for an excellent gift idea for a special occasion? Surprise your loved ones with a little luxury and some relaxation. Get inspiration from our suggestions and give your gift a personal note. With a custom Hirschen gift card, you will certainly be giving the right gift.
to the Gift cards